CROCO User Meeting #2: Marseille, September 2023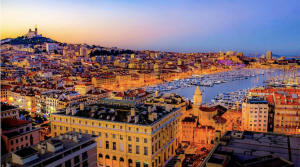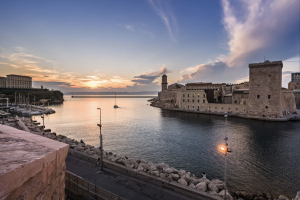 The 2nd CROCO User's meeting, will be held on 13-15, September 2023 in Marseille, south of France. The main purpose of the meeting is to gather the CROCO community and foster interactions. Hence, we plan to have some presentations from the core developers about model development updates, keynotes from external speakers, but the meeting will focus on your contributions! Topics cover any activities with CROCO, applications as well as developments.
TIME AND LOCATION
13-15 September 2023
Fort Ganteaume, 2 Bd Charles Livon, 13007 Marseille, France
REGISTRATION
Registration fees will be 50 euros (lunch and conference dinner included)
Participants well be able submit an abstract for a poster or oral presentation or simply register to attend the meeting.
Registration will open on April 3rd, 2023.
The number of participants is limited, so we encourage to register as soon as possible, once registration is open.
PROGRAM
Coming soon
VENUE

Informations about Fort Ganteaume : https://cercle-mess-marseille.fr
General informations about Marseille : https://www.marseille-tourisme.com/en
Marseille public transportation : https://www.rtm.fr
To come to Fort Ganteaume by public transportation:
metro Vieux Port (15mn walk)
bus 82, 82S, 83 arrêt fort Saint-Nicolas (2mn walk)
tram T2 Canebière-Capucins (20mn walk)
tram T3 Cours Saint-Louis (20mn walk))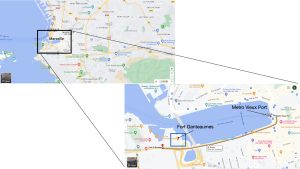 ACCOMODATION
Here is an indicative list of hotels near the workshop:
Hôtel Hermès Marseille
Ibis budget Marseille vieux port
Residhôtel vieux port
Hôtel carré vieux port
Best Western Hôtel du Mucem
Residhome Marseille
Hôtel Maison Saint-Louis vieux port
It is strongly advised to book your accommodation in advance! At the workshop dates, Marseille will be one of the cities hosting the Rugby World Cup. There will be a lot of people in the city.
ORGANISATION COMMITTEE
Rachid Benshila (CNRS/LEGOS)
Swen Jullien (Ifremer/LOPS)
Patrick Marchesiello (IRD/LEGOS)
Florian Lemarié (Inria/LJK)
Franck Dumas (Shom)
Gildas Cambon (IRD/LOPS)
Cristele Chevalier (IRD/MIO)
Nicolas Ducousso (Shom)
Camille Mazoyer (IRD/MIO)
Lionel Renault (IRD/LEGOS)

« C'est un port, l'un des plus beaux du bord des eaux. Il est illustre sur tous les parallèles. A tout instant du jour et de la nuit, des bateaux labourent pour lui au plus loin des mers. Il est l'un des grands seigneurs du large. Phare français, il balaye de sa lumière les cinq parties de la terre. Il s'appelle le port de Marseille. » Albert Londres, Marseille, Porte du Sud
Previous Meetings